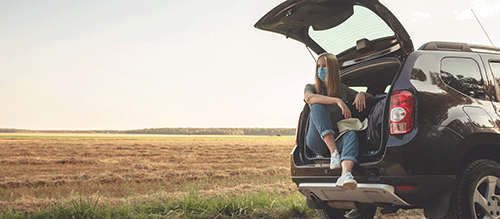 The pandemic has made life a little more interesting, certainly not what anyone was expecting for this year. With trying to limit the amount of time spent in public places and the amount of contact with people outside your household, your car has become the source for safely getting out of the house and not losing your sanity. Make sure your car is pandemic ready with these tips and tricks to keep your life moving and grooving.
Safety First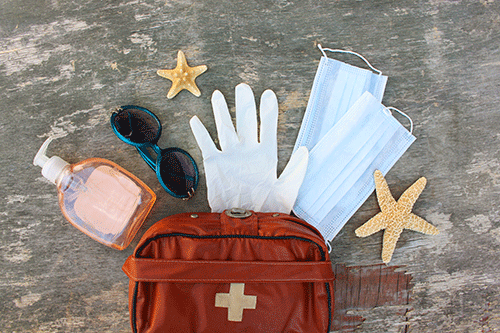 Make a little kit that has all your safety supplies and extra PPE. A bag with extra face masks, hand sanitizer that is at least 60% alcohol, tissues, wet wipes and anything else to keep you clean and sanitized. Even think about expanding it to a first aid kit including band-aids, pain relievers, vitamins, and other items to keep you healthy. By keeping these extras in the car, you'll never be lost without a mask or sanitizer. Keep yourself safe as well as everyone around you with your little car safety kit.
Dining in Your Car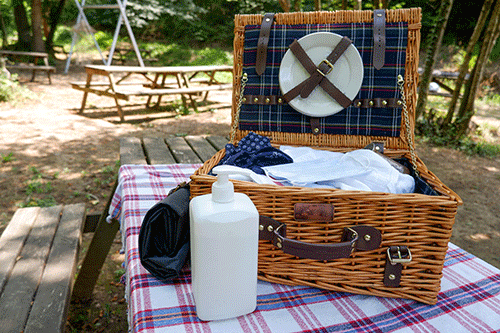 Making a picnic and taking it on the road to a secluded area or picking up take out or curbside ordering are all great options for eating out safely while protecting the public. Create a small food kit that has utensils, salt and pepper, napkins and other small spices and extras you like on your food to make it easier to eat wherever your car takes you. Get a curbside order without worrying if they gave you enough utensils or sauce packets. You could even keep a package of paper plates in your car, so you are always ready to share with your family. Brainstorm ideas for picnic locales and places you miss eating at and research if they do take out. You could have the perfect little outdoor outing contactless with the outside world.
Tools and Tune Ups
It's also a great time to make sure you have any extra safety tools packed in your car like a portable air pump or extra bulbs for lights to limit unnecessary contact with auto shops or roadside assistance.  You can order a lot of car extras such as bulbs online to help keep contact with people down.  Keep your gas tank full and try to search out a contactless oil change shop.  There are some that will let you stay in your car while they take care of the rest.  With a little planning, you can help everyone else around you.
We all have to do our part during this pandemic if we expect anything to get better.  A little sacrifice and planning will help make the world go round.  Think about how you can utilize your car to help with your pandemic planning to make sure you are ready for anything.