When you have a new vehicle, you can get very excited about your recent purchase and lose sight of some of the important things, especially when it comes to car maintenance. Follow along on this guide to help you keep track of all your records and keep your new ride in tiptop condition, so it can keep you going for many years to come.
Scheduling in Advance
When you first get your vehicle, look at its maintenance schedule and prepare ahead. Schedule all routine maintenance appointment well ahead of schedule and put them in your calendar. That way they are all scheduled and ready to go and you can keep up with your vehicle's maintenance without conflicts and other things from your life getting in the way. By scheduling ahead of time you will have all of your appointments on the books and ready to go.
Keeping Logs
Create a binder or folder so that you can keep all of your maintenance and service records in one place. You don't want to be looking for one oil change receipt in your glove box and another maintenance report in your desk drawer. By committing to keeping everything in one place you'll always have all the information you need at your fingertips. An easy way to do this is to get a binder where are you can punch holes in all your receipts and file them properly. You can go a step further and create different tabs for different types of maintenance and organize it however you want. Keep all important car documents including titles and registration receipts in one easily accessible place.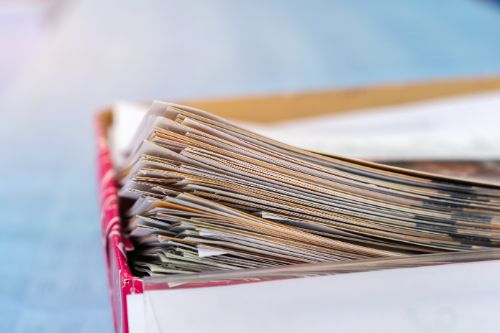 Staying Up-to-Date
Make sure you track any warranty issues or recalls for your vehicle. These important maintenance elements can get lost and thrown to the wayside quickly with the excitement of a new vehicle. Make a plan to keep up with all service and warranty maintenance on your vehicle. Do a monthly check in when you make your car payment to make sure everything is in order and how it should be. If you are doing scans every month of your maintenance, it will be easier to stay up to date on all your bells and whistles. Check out if your car has a phone app or ways to keep up with routine maintenance online. Some newer smart vehicles will tell you everything from tire pressure to fluid levels all within a simple app.
Keeping proper maintenance on your vehicle is important to the longevity of your car. It's easy to keep track of everything no matter how convoluted or how much service your car might need. Try some of these ways to make maintenance easy for you as a car owner.