Creating a car buying experience that is both enjoyable and productive seems like a big challenge. However, with the right amount of prep, it's entirely possible. Here are some tips on how to make this experience a positive one.
Do Extensive Research
Take vehicle research seriously! Online car shopping is not the same as shopping for other online goods. Not only is it a huge purchase, finding a vehicle that is both reliable and safe takes a lot of effort. In the digital world, it can be easy to do a couple quick internet searches and consider your 'research' complete. However, when it comes to this particular topic, more is more. Look into longevity, safety, mileage, storage capacity, resale value and more. Additionally, every individual car you are interested in should be looked up on kbb.com. This will tell you roughly how much it should cost. Research can prevent you from being taken advantage of. The more you know, the less likely it is that you'll make a poor choice.
Test Drive
When you're in a rush to purchase a car, you might not feel like you need to test drive a bunch of different models. Tara Stein, a writer for roadloans.com, states, "While more shoppers are enhancing their car-buying experience and gaining knowledge with online tools, it's still important to actually test-drive the vehicle under consideration. When shopping online, you may find that some sellers of used cars don't give an accurate representation of the vehicle being advertised. Shoppers may see pictures of a pristine car only to show up and find a vehicle in a different condition." Furthermore, let's say you have your sights set on a particular vehicle but when you test drive it you don't like it. This happens all the time. It's important to test drive any car you're considering to make sure you find one that checks all of your boxes.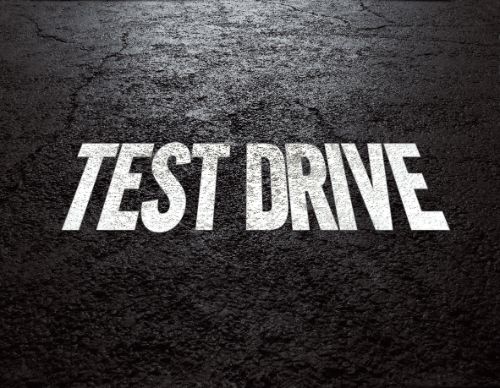 Stay Organized
You'll likely be looking at several different vehicles from several different dealerships. It's important to make a detailed list of each car. Take note of the make/model, cost, mileage, pros/cons, and location where the vehicle can be found. Leave spaces in the margins to make additional notes as your search progresses. You can write things like "test drove- uncomfortable seats" or "car sold to someone else on 10/15". This information will help remind you why you where you're at in your search.
Be Flexible
Flexibility is important when it comes to car shopping. This is especially important now when there is a vehicle shortage. Don't set your sights on one specific make/model. There are a lot of great options out there and narrowing your search to one or two types of cars will prevent you from seeing that. Keep an open mind and you might find yourself in love with a car you never expected.
Cultivating a positive car buying experience can be easy when following the above mentioned tips. Happy shopping!