Are you considering buying a car? If so, brush up on the various types of vehicle warranties available to you. Some car purchases may qualify you for different versions of a warranty and not others. Take a look at what each entails so you can identify the coverage that best fits your needs.
Bumper to Bumper
Bumper to Bumper fixes the most amount of problems. According to an article written for realcartips.com, "This is the most comprehensive part of a factory warranty and covers all parts and systems of a vehicle, excluding "wear and tear" items such as tires, brake pads, and wiper blades. Many vehicles these days tend to have expensive problems with electronics and this is where the real value of a bumper to bumper warranty comes into play." This includes things like air conditioning, safety features, and steering to name a few.
Powertrain
A powertrain warranty covers highly essential parts of your vehicle. The above mentioned article also states, "This covers the engine, transmission, differential and other mechanical parts of the vehicle. Most manufacturers provide a longer coverage period for powertrain warranties than they do with bumper to bumper." This warranty is one that most vehicle owners can't go without. The cost to repair or replace parts associated with your powertrain are incredibly expensive. Having this type of warranty can save you thousands over time.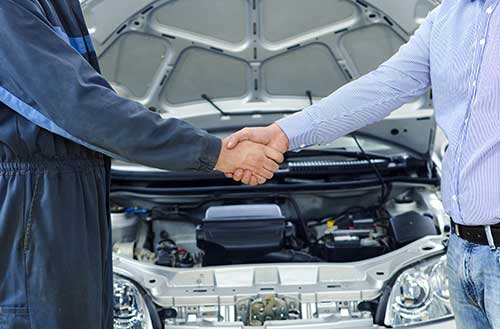 Corrosion
A corrosion warranty will cover the cost of any damages due to rusting or premature corrosion. Double check what kind of coverage you have in this department. Some vehicle manufacturers provide a lifetime warranty for these types of issues. It could save you money to know exactly what type of coverage you have.
Adjustment Warranty
An adjustment warranty is extra coverage offered in addition to your manufacturer warranty. Sometimes (even when your car is new) there are issues that arise shortly after purchase. The above mentioned article also states, "These are provided by the dealer and cover items such as squeaks, rattles, small adjustments, alignments, leaks, and any other type of small annoyances you may encounter during the first few weeks of ownership. There's usually a time limit of 90 days in which you can use the adjustment warranty. Since the warranty is provided by the selling dealer, they're the only ones that will fix the problems."
Extended
The great thing about an extended warranty is that it continues to cover your vehicle after your factory warranty expires. The terms of coverage might be a little different so make sure you're aware of what it entails. Another great thing about it is you don't have to buy your vehicle from a dealership to qualify for an extended warranty. You can purchase a car from a trusted third party (places like Carmax) and still be eligible.
Educate yourself on what each warranty covers. Ask questions and make sure you get the coverage you need. It can help you save money in the long run.