Resale is a very important factor to consider when purchasing a new or used vehicle. Should you ever decide to sell or trade in your vehicle, you want to make sure it hasn't depreciated to nothing.
Subaru
According to Kelley Blue Book's 2020's 'Best Resale Value' vehicle list, Subaru's are a great investment. They have top spots in both the SUV and the car sections. The Crosstrek, Forester and Outback hold the top three SUV spots. This means they will fetch the highest resale price should you ever choose to trade them in. Additionally, the Impreza and Legacy hold the top two spots in the car category. Overall, it appears Subaru has a monopoly on vehicles with the highest resale value this year. You can't go wrong in purchasing any of these models.
Toyota
Toyota has a long reputation of high resale value. Their vehicles are known for their durability and longevity. The Highlander was the 4th SUV with the highest resale value and the Avalon had the third highest resale value for cars. Being top five for both categories means you as a consumer are making a great investment. An article written for toyotaknoxville.com explains this further by saying, "A main factor in automobile resale value is the automaker's reputation. Toyota consistently ranks as a reliable brand, in part because Toyota sticks with what works. Rather than overhauling their models every couple of years, Toyota releases improvements in smaller doses, keeping the cars recognizable and familiar. When it comes to making big purchases, people gravitate towards what they already know." In addition to the already mentioned models, the Prius, Tacoma and Tundra made the top five in the trucks and electric vehicles category.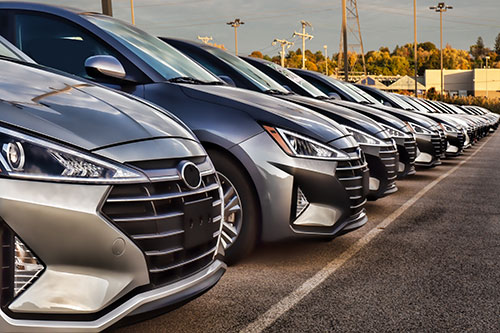 GMC
The GMC Yukon is another SUV that holds its value significantly. It's a highly desirable model because of its versatility. It can haul almost 9k lbs of weight while also being spacious and luxurious inside. There are many amenities that make it a comfortable family vehicle while also being heavy duty. It's estimated this particular make/model holds about 40% of its value after five years. That's more than you can say for many other vehicles on the market.
Honda/Chevy
Honda shines in the minivan department. The Odyssey (Honda's minivan) was rated third in the electric vehicle/truck category. It's one of the most sought after vans on the market. On the other hand, Chevy has both the Silverado and the Corvette highly rated for resale as well. All of these vehicles are equal parts functional, quality and affordable. They will maintain their value and hold up to day to day wear and tear admirably.
Your car is going to depreciate in value no matter what. How much depends on smart buying. Purchase vehicles with known track records for high resale value. In doing so, you're essentially giving your future self a little extra cash whenever you decide it's time to trade or sell.