Buying a used car can be a stressful experience. There's always a question of whether you're getting a good deal, or buying something that could break down continuously. If you're in the market for a used car, consider asking the seller some of these questions.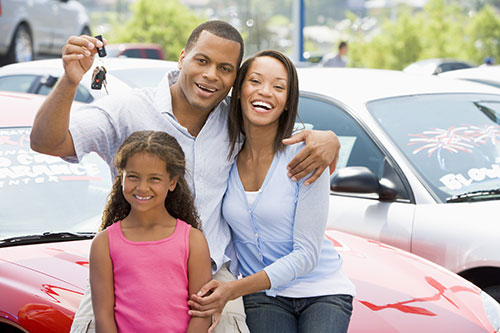 Why are you selling?
This is an essential question if you're looking to purchase a vehicle from another individual. An article written for carfax.ca mentions, "The seller could answer this question in a few ways. They might be ready for an upgrade or perhaps the car's size doesn't suit their lifestyle anymore. It's good to know the reasons behind this change because you might run into the same issues down the line." This also gives you a great opportunity to get to know the seller a bit more. If you feel like you're not getting the whole story, you can walk away without having invested more than some time.
Has the vehicle been maintained?
If you're buying a vehicle, you're going to want one that has been well taken care of. A car that has been regularly maintained is good indication that it will last for a while. Don't be afraid to ask for records of maintenance. A car is a large expense. It's your responsibility to research as much as possible before you commit.
Has the vehicle been involved in any accidents?
If the vehicle has been in an accident, this is your chance to get all the information you can. You'll want to know the severity, where the damage occurred and if there were any repairs done on the vehicle. This information can help you decide if the car is a good investment for you. You could easily run into issues down the road with a car that's been through the ringer. Make sure you get all of your questions answered.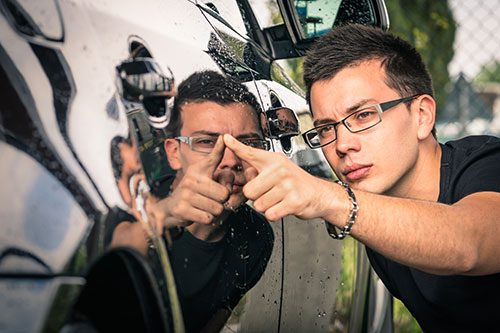 What kind of condition is the vehicle in?
This is another great question to ask private sellers. Particularly if you're cold calling people from their ads. Carfax.ca also states, "You can save a lot of time by calling the seller and asking the important questions first over the phone. During the conversation, something could come up that will turn you off and this will save both your time and the seller's time. You can also use the information you received over the phone and compare it to what you find out if you do decide to see the car in person." Once again, these questions serve as a wonderful opportunity for you to see how honest a person is. If the information they give you over the phone differs from what you see in person, you'll know not to move forward working with them.
The peace of mind that comes from doing your due diligence on a vehicle is unparalleled. Work exclusively with sellers you feel you can trust so you can take stress out of the equation.