Do you own a car? Do you drive? If you've answered yes to either of these questions, then you are supposed to have car insurance. Car insurance can be a tricky and even scary responsibility. While most people know whether they have liability, collision and/or comprehensive coverage (coverage requirements vary by state), few people actually understand what their insurance means until after they've been in an accident. There are many different combinations of insurance and an even bigger variety of insurance providers.
Types of Basic Coverage
Protecting your assets/property/vehicle as well as your health are the main objectives of car insurance. There are three types of insurance you should be aware of and understand the meaning to. According to Investopedia liability, collision and comprehensive insurance are defined as:
Liability Insurance: This coverage pays for third-party personal injury and death-related claims, as well as any damage to another person's property that occurs as a result of your automobile accident. Liability coverage is required in all but a few states.
Collision Insurance: This coverage pays to repair your car after an accident. It is required if you have a loan against your vehicle because the car isn't really yours in this case—it belongs to the bank, which wants to avoid getting stuck with a wrecked car.
Comprehensive Insurance: This coverage pays for damage incurred as a result of theft, vandalism, fire, water, etc. If you paid cash for your car or paid off your car loan, you may not need collision or comprehensive coverage, particularly if the blue book value of your car is less than $5,000. 
Like almost any other product out in the market there are additional types of insurance and "add ons" you can pick from. Here are a few examples of those: full tort/limited tort, medical payments/personal injury protection, uninsured/under insured motorist coverage, towing, glass breakage, rental, and gap.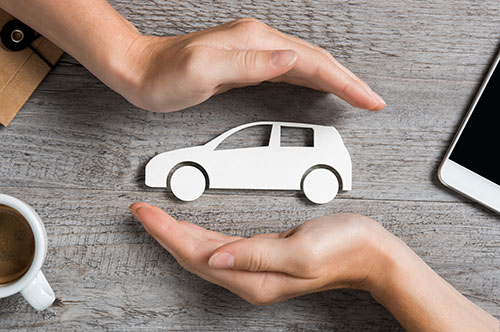 Risk Factors
Have you ever noticed how your car insurance premium changes? Ever wonder why? Car insurance premiums are based on many factors such as where you live, gender, age, location, credit, and even vehicle model. While many of those factors are under your control, there are some that fall beyond your powers. Some of those are due to state-specific factors such as: car insurance laws, claim and crime rates, and uninsured drivers. Of course, one of the obvious and biggest factors is your driving record. If you have higher points on your record your rates will most likely increase.
The Best Rates
No matter where you live or who you are, you're always looking for the best rates. To get the best rates you must shop around, there is no other way around it, you have to look around. Take the time to get the best rates for your specific situation. If you live in a state with a healthy, competitive market you will get more choices. You will need to start by finding at least three car insurance companies to compare and get started with. Also, don't forget to shop around when there is a life event that would spark rate changes, such as marriage, adding a car, dropping a car, adding a teenager to the policy or even bundling your various types of insurances.