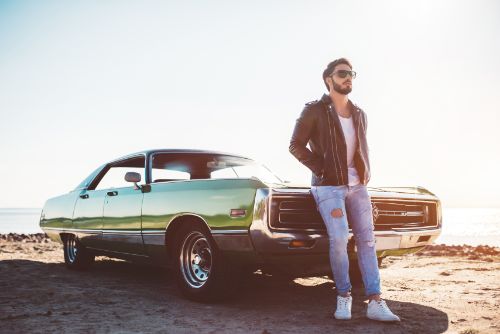 Issues with the production of superconductors has led to a global vehicle shortage. These computer chips are essential and manufacturers are having a difficult time keeping up with demand. How long will this continue? Let's take a look at what industry leaders are saying.
What is a Semiconductor?
A semiconductor is a tiny microchip used to operate a specific function within your vehicle. One vehicle could have hundreds of semiconductors depending on its features. In fact, the average vehicle today has around 1400. Each chip is used for things like power steering, brakes, engine performance and more.
Why the Delay?
You'd think the shortages of these chips could be solely blamed on Covid. However, that's just one issue in a long line of them. Michael Wayland, a writer for cnbc.com explains why production has experienced such long dealys. He writes, "Mark Wakefield, global co-leader of the automotive and industrial practice at AlixPartners, said a number of factors have contributed to the increase. The pandemic-induced chip crisis has been exacerbated by events that are normally just bumps in the road for the auto industry, such as a fire in a key chip-making fabrication plant, severe weather in Texas and a drought in Taiwan," Wakefield said in a press release. "But all these things are now major issues for the industry — which, in turn, has driven home the need to build supply-chain resiliency for the long term." Although there is hope that production is over the worst of the delays, it's hard to predict what might pop up next.
Impact
What does this chip shortage mean for the auto industry? For starters, an estimated $110 billion global loss for the year. The long term ramifications are unclear, but there will undoubtedly be a huge financial impact. Experts say that these delays will result in almost 4 million fewer vehicles made in 2021. It will also result in roughly a $2 billion loss for both Ford Motor and General Motors. This shortage has motivated the Biden Administration to order an audit of supply chains within the U.S. The demand for semiconductors will only increase as automobile technology advances. Additionally, if we want to begin large scale production on electric vehicles, semiconductors will be essential to making that happen.
Back to Normal
Fortunately for consumers, the auto industry is expected to begin making a comeback during the second half of 2021 and into 2022. Once the superconductors have been completed, it will take time to ship them to the United States. From there, vehicle production can resume. This doesn't mean the issues with supply will be resolved, but it does mean that vehicle production should be close to normal. This is great news for both the industry and consumers.
It might be a good idea to hold off on any new vehicle purchases if possible. The auto industry is struggling now but rest assured it will be back up and running in no time.